Ditemukan 144 dokumen yang sesuai dengan query
New York: Elsevier, 1996
621.483 COU (1)
Buku Teks Universitas Indonesia Library
[The theory of belief functions, also known as evidence theory or Dempster-Shafer theory, was first introduced by Arthur P. Dempster in the context of statistical inference, and was later developed by Glenn Shafer as a general framework for modeling epistemic uncertainty. These early contributions have been the starting points of...
Berlin: [Springer, ], 2012
e20395170
eBooks Universitas Indonesia Library
Brucker, Peter, author
[This book presents models and algorithms for complex scheduling problems. Besides resource-constrained project scheduling problems with applications also job-shop problems with flexible machines, transportation or limited buffers are discussed. Discrete optimization methods like linear and integer programming, constraint propagation techniques, shortest path and network flow algorithms, branch-and-bound methods, local search...
Berlin: [Springer, ], 2012
e20396565
eBooks Universitas Indonesia Library
Guo, Ying Luo, author
[Evolutionary foundations of equilibria in irrational markets proves traditional economic equilibria continue to occur despite natural selection in irrational markets. It covers a wide sampling of equilibria under various scenarios, and each chapter addresses the results of these models at an aggregate level. The text is supplemented with...
New York: [Springer, Springer], 2012
e20396792
eBooks Universitas Indonesia Library
Saaty, Thomas L., author
Models, methods, concepts and applications of the analytic hierarchy process, applies the AHP in order to solve problems focused on the following three themes : economics, the social sciences, and the linking of measurement with human values. For economists, the AHP offers a substantially different approach to dealing with economic...
New York: [Springer, ], 2012
e20397157
eBooks Universitas Indonesia Library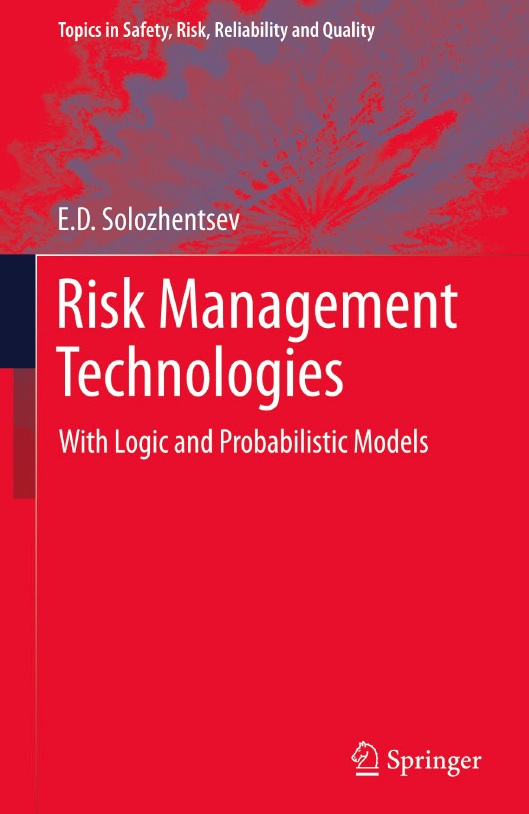 Solozhentsev, E.D., author
This book presents intellectual, innovative, information technologies (I3-technologies) based on logical and probabilistic (LP) risk models. The technologies presented here consider such models for structurally complex systems and processes with logical links and with random events in economics and technology. The volume describes the following components of risk management technologies...
Dordrecht: Springer Science, 2012
e20398332
eBooks Universitas Indonesia Library
Gil Aluja, Jaime, author
Little by little we are being provided with an arsenal of operative instruments of a non-numerical nature, in the shape of models and algorithms, capable of providing answers to the "aggressions" which our economics and management systems must withstand, coming from an environment full of turmoil. In the work which...
Berlin: Springer, 2012
e20398934
eBooks Universitas Indonesia Library
P. Balasubramaniam, editor
This book constitutes the refereed proceedings of the International Conference on Mathematical Modelling and Scientific Intelligence, ICMMSC 2012, Gandhigram, Tamil Nadu, India, in March 2012. The 62 revised full papers presented were carefully reviewed and selected from 332 submissions. The papers are organized in two topical sections on mathematical modelling...
Berlin: [, Springer-Verlag], 2012
e20410295
eBooks Universitas Indonesia Library
Liuping Wang, editor
This volume comprises a collection of contributions by leading experts in system identification, time-series analysis, environmetric modelling and control system design...
London: [, Springer], 2012
e20418613
eBooks Universitas Indonesia Library
Aral, Mustafa M., author
New York, NY: Springer , 2010
363.739 025 ARA e
Buku Teks Universitas Indonesia Library