Ditemukan 48 dokumen yang sesuai dengan query
Anghel, Ghenadie, author
[A sound theoretical framework presenting the conceptual path that in turn elaborates the tools necessary to explain the intertwined relationship between globalization, corporate culture, national culture and modernization is to be firstly developed. The design of this dissertation aims to embed in this theoretical framework methodologically reliable empirical data rather...
Wiesbaden: [Gabler Verlag, ], 2012
e20396664
eBooks Universitas Indonesia Library
Giudice, Manlio Del, author
This volume highlights how the structuring of roles, interests, and power among different organizational elements, such as teams, departments, and management hierarchies (each comprised of members from different intellectual and professional backgrounds), generates various paradoxes and tensions that bring into play a set of dynamics that have an impact on...
New York: [, Springer], 2012
e20410702
eBooks Universitas Indonesia Library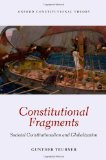 Teubner, Gunther, author
Oxford: Oxford University Press, 2014
342 TEU c
Buku Teks Universitas Indonesia Library
Phillips,Patricia Pulliam, author
Contents : - Preface - Chapter 1: Building and managing an effective indigenous workforce - Chapter 2: Evaluating a global sales training program - Chapter 3: A learning intervention for work engagement - Chapter 4: Success through managers program ROI study - Chapter 5: Measuring the...
Alexandria, Virginia: American Society for Training & Development, 2012
e20442056
eBooks Universitas Indonesia Library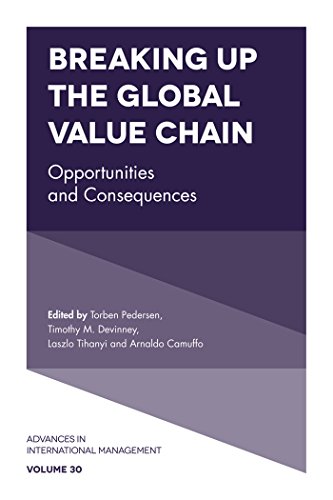 Recent developments are challenging the traditional separation between advanced and emerging economies as host ofknowledge and production-intensive activities, respectively. Authors assess whether the co-location of R&D and manufacturing is critical for development and innovation....
United Kingdom: Emerald, 2017
e20469425
eBooks Universitas Indonesia Library
This volume reports the results of the large international `MNEmerge' research project, financed by the European Commission, and provides an understanding of the impact of multinational enterprises on United Nations Millennium Development Goals and successive Sustainable Development Goals in developing countries....
United Kingdom: Emerald, 2017
e20469452
eBooks Universitas Indonesia Library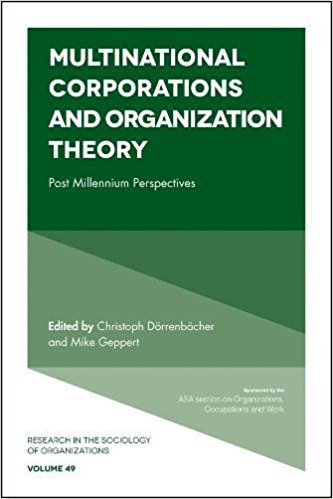 The study of multinational companies (MNCs) has been split for many decades into two camps which hardly talked to each other: a) predominantly economic and functionalist oriented International Business Researchers, and b) largely social constructivist and critical management oriented Organization Theorists. This volume intends to build bridges by bringing together...
United Kingdom: Emerald, 2017
e20469477
eBooks Universitas Indonesia Library
Contents : Introduction / Stephen Tully -- Process and procedure / Stephen Tully -- The international protection of human rights and fundamental freedoms / Adam McBeth and Justine Nolan -- International labour standards / Stephen Tully -- International environmental law and sustainable development / Stephen Tully -- International criminal law...
Alphen aan den Rijn: Kluwer Law International, 2012
346.066 4 INT
Buku Teks Universitas Indonesia Library