Ditemukan 55 dokumen yang sesuai dengan query Rotterdam: Balkema, 1977
551.79 MOD III
Buku Teks Universitas Indonesia Library
Rotterdam: Balkema, 1978
551.79 MOD IV
Buku Teks Universitas Indonesia Library Rotterdam: Balkema, 1979
551.79 MOD V
Buku Teks Universitas Indonesia Library
Rotterdam: Balkema, 1975
551.79 MOD I
Buku Teks Universitas Indonesia Library
Liu, Li, 1979-, author
Cambridge, UK: Cambridge University Press, 2012
931 LIU a
Buku Teks Universitas Indonesia Library
Russell, Nerissa, 1957-, author
This is the first book to provide an overview and systematic examination of social zooarchaeology, a new approach that takes a holistic veiw of human-animal relations in the past. Until very recently, zooarchaeology was heavily focused on diet and subsistence economy, especially for prehistoric periods. This book argues that animals...
Cambridge, UK: Cambridge University Press, 2012
930.1 RUS s
Buku Teks Universitas Indonesia Library Hawkes, Jacquetta
Harmondsworth: Penguin Books, 1952
942.01 HAW p (1)
Buku Teks Universitas Indonesia Library
Bellwood, Peter, author
The first publication to outline the complex global story of human migration and dispersal throughout the whole of human prehistory. Utilizing archaeological, linguistic and biological evidence, Peter Bellwood traces the journeys of the earliest hunter-gatherer and agriculturalist migrants as critical elements in the evolution of human lifeways. The first volume...
Chichester: Wiley Blackwell, 2013
930.1 BEL f
Buku Teks Universitas Indonesia Library
Four leading scientists present the most up-to-date discoveries in the different fields of Ice Age Research. They reveal how the epoch was discovered, the profound climatic fluctuations it generated as ice sheets waxed and waned, and the myriad ways in which humans and animals coped with the changing world they...
London : Thames &​ Hudson, 2009
551.792 COM
Buku Teks Universitas Indonesia Library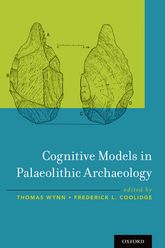 Wynn, Thomas Grant, author
Cognitive Models in Palaeolithic Archaeology champions the use of formal cognitive models in the analysis of prehistoric remains from the deep past. The authors of individual chapters include many of the leading authorities in the nascent field of cognitive archaeology. After a historically organized introduction to evolutionary cognitive archaeology by...
Oxford: Oxford University Press, 2016
e20470570
eBooks Universitas Indonesia Library