Ditemukan 47 dokumen yang sesuai dengan query
Berlin: Springer-Verlag , 1991
006.6 ADV
Buku Teks Universitas Indonesia Library
Emmerich, Wolfgang, author
New York: John Wiley and Sons, 2000
005.117 EMM e
Buku Teks Universitas Indonesia Library
This book presents the thoroughly refereed post-conference proceedings of the International Conference on Formal Verification of Object-Oriented Software, FoVeOOS 2011, held in Turin, Italy, in October 2011 ? organised by COST Action IC0701. The 10 revised full papers presented together with 5 invited talks were carefully reviewed and selected from...
Berlin: [;Springer-Verlag, Springer-Verlag], 2012
e20410163
eBooks Universitas Indonesia Library
Campbell, Matthew, author
Objective-C Recipes provides a problem solution approach for dealing with key aspects of Objective-C programming. You will see how to use the unique features of the Objective-C programming language, the helpful features of the Foundation framework, and the benefits of using Objective-J as an alternative. Solutions are available for a...
New York: Springer, 2012
e20425555;e20425555
eBooks Universitas Indonesia Library
Shapira, Yair, 1960- , author
This comprehensive book not only introduces the C and C++ programming languages but also shows how to use them in the numerical solution of partial differential equations (PDEs). It leads the reader through the entire solution process, from the original PDE, through the discretization stage, to the numerical solution of...
Philadelphia: Society for Industrial and Applied Mathematics, 2006
e20443251
eBooks Universitas Indonesia Library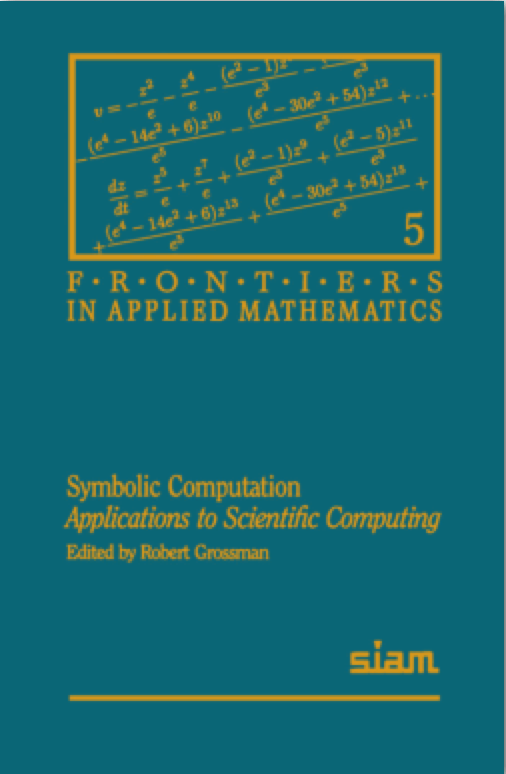 Here is a monograph that describes current research efforts in the application of symbolic computation to several areas, including dynamical systems, differential geometry, Lie algebras, numerical analysis, fluid dynamics, perturbation theory, control theory, and mechanics. The chapters, which illustrate how symbolic computations can be used to study various mathematical structures,...
Philadelphia: Society for Industrial and Applied Mathematics, 1989
e20451184
eBooks Universitas Indonesia Library
New York: Prentice-Hall, 1992
R 005.13 TEC
Buku Referensi Universitas Indonesia Library
Lee, Richard C., author
Upper Saddle River: Prentice-Hall, 2002
005.117 LEE p
Buku Teks Universitas Indonesia Library
Bruegge, Bernd, author
New Jersey: Pearson, 2004
005.12 BRU o
Buku Teks Universitas Indonesia Library
Herbert, Charles W., author
Australia: Cengange Learning, 2011
005.13 HER i (1)
Buku Teks Universitas Indonesia Library