Ditemukan 25 dokumen yang sesuai dengan query
Jakarta: Komnas Perempuan, 2006
341.04 HUK II
Buku Teks Universitas Indonesia Library
Jakarta: Komnas Perempuan, 2006
341.04 HUK III
Buku Teks Universitas Indonesia Library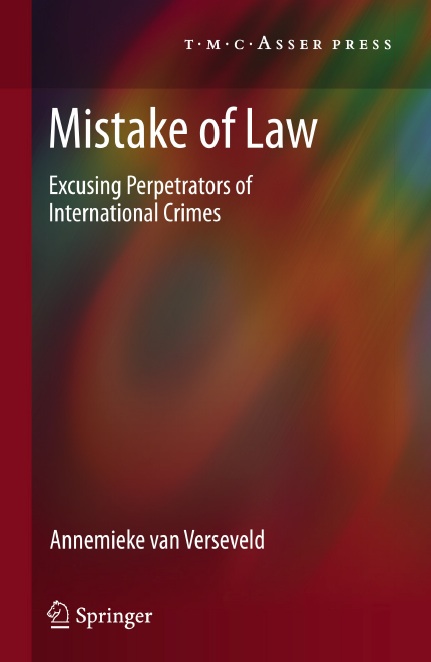 Verseveld, Annemieke van
This book investigates when 'mistake of law' should be a reason to exculpate the perpetrator of an international crime. It demonstrates that the issue of 'mistake of law' goes to the heart of individual criminal responsibility and therewith contributes to the development of a more systematic approach toward the structure...
The Hague, Netherlands : T.M.C. Asser Press, 2012
e20400439
eBooks Universitas Indonesia Library
Otto, Roland
Existing international law is capable to govern the ?war on terror? also in the aftermath of September 11, 2001. The standards generally applicable to targeted killings are those of human rights law. Force may be used in order to address immediate threats, preventive killings are permitted under strict preconditions but...
Heidelberg : Springer, 2012
e20400946
eBooks Universitas Indonesia Library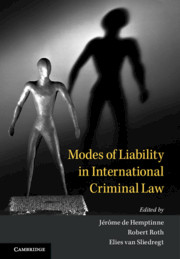 Hemptinne, Jérôme de, author
Presently, many of the greatest debates and controversies in international criminal law concern modes of liability for international crimes. The state of the law is unclear, to the detriment of accountability for major crimes and of the uniformity of international criminal law. The present book aims at clarifying the state...
United Kingdom: Cambridge University Press, 2019
e20528754
eBooks Universitas Indonesia Library
Schabas, William, 1950-, author
Oxford : Oxford University Press, 2012
345.0235 SCH u
Buku Teks Universitas Indonesia Library
Romani, Carlos Fernandez de Casadevante
These are norms generally characterized by a certain concept from the perspective of victims, as well as by the enumeration of a list of rights to which they are entitle to, rights upon which the international statute of victims is built. In reverse, these catalogues of rights are the states?...
Berlin: Springer, 2012
e20400284
eBooks Universitas Indonesia Library
The Hybrid tribunal is a system that share judicial accountability jointly between the state in which in fuction and the United Nations. Based on "the lesson learn" from the international Criminal Tribunal for the former Yugoslavia (ICTY) and the International Criminal Tribunal dor Ruanda (ICTR), the hybrid model endeavor to...
HAM 2:2 (2004)
Artikel Jurnal Universitas Indonesia Library
Oxford: Oxford Univesity Press, 2015
345.01 LAW
Buku Teks Universitas Indonesia Library
Boas, Gideon, author
Cheltenham, UK: Edward Elgar Publishing, 2017
345.052 BOA i
Buku Teks Universitas Indonesia Library