Ditemukan 359 dokumen yang sesuai dengan query
Oxford: Wiley-Blackwell, 2010
910.72 RES
Buku Teks Universitas Indonesia Library
Dunn, Dana S., author
Oxford: Wiley-Blackwell, 2009
302.072 DUN r
Buku Teks Universitas Indonesia Library
A Handbook to Middle English Studies presents a series of original essays from leading literary scholars that explore the relationship between critical theory and late medieval literature. This book: Includes 26 new essays by leading scholars of late medieval literature ; Sets the new standard for an introduction to the...
Chichester: Wiley-Blackwell, 2013
820.9 HAN
Buku Teks Universitas Indonesia Library
Fleur G. Gommans, author
ABSTRACT
A substantial portion of Germanys workforce will soon retire, making it difficult for businesses to meet their human capital needs; training older workers may help to manage this demographic transition. The authors therefore examine the relationships between employer provided training programmes, wages and retirement among older workers. They find that...
Oxford: Wiley-Blackwell, 2017
331 ILR 156:3-4 (2017)
Artikel Jurnal Universitas Indonesia Library
Achim Schmillen, author
ASBTRACT
Does early career unemployment cause future unemployment? The authors approach this question using German administrative matched employer employee data that track almost 700,000 individuals over 24 years. Instrumenting early career unemployment with hrm specific labour demand shocks, they find significant and longlasting scarring effects. In the mean, each additional day...
Oxford: Wiley-Blackwell, 2017
331 ILR 156:3-4 (2017)
Artikel Jurnal Universitas Indonesia Library
Chichester: Wiley Blackwell, 2016
303.482 RES
Buku Teks Universitas Indonesia Library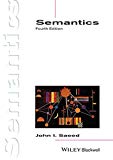 Saeed, John I., author
Chichester: Wiley Blackwell, 2016
401.43 SAE s
Buku Teks Universitas Indonesia Library
Schwarz, Daniel R., author
Chichester: Wiley Blackwell, 2014
809.3 SCH r
Buku Teks Universitas Indonesia Library
Stafford, Fiona, author
Hoboken, NJ: Wiley Blackwell, 2012
821.709 STA r
Buku Teks Universitas Indonesia Library
Harris, Jonathan, author
Hoboken, NJ: Wiley Blackwell, 2017
701.03 HAR g
Buku Teks Universitas Indonesia Library