Ditemukan 2386 dokumen yang sesuai dengan query Lowell: Springer, 2006
364.4 PRE
Buku Teks Universitas Indonesia Library
Wasserman, Larry, author
New York: Springer, 2010
519.5 WAS a
Buku Teks Universitas Indonesia Library
Selzer, P. M. (Paul M.), author
Cham, Switzerland: Springer, 2018
570.285 SEL a
Buku Teks Universitas Indonesia Library Dordrecht: Springer, 2005
632.6 INS
Buku Teks Universitas Indonesia Library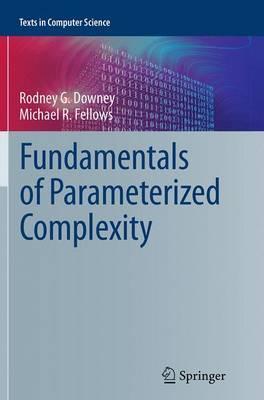 Downey, Rodney G., author
New York: Springer, 2013
511.3 DOW f
Buku Teks Universitas Indonesia Library
Yu, Peter Y.
Berlin: Springer,, 1996
621.38152 YU f
Buku Teks Universitas Indonesia Library
This book explores consumer protection in the major financial markets in the world and provides an international comparison among the countries of different cultural background and economic development. Each chapter describes the major issues of financial consumption in the selected country and the efforts to counter the problems of financial...
Singapore: Springer, 2018
332.1 INT
Buku Teks Universitas Indonesia Library
This comprehensive textbook presents a clean and coherent account of most fundamental tools and techniques in Parameterized Algorithms and is a self-contained guide to the area. The book covers many of the recent developments of the field, including application of important separators, branching based on linear programming, Cut &​ Count...
Cham: Springer, 2015
519.544 PAR
Buku Teks Universitas Indonesia Library
Cham: Springer, 2017
158.1 HAN
Buku Teks Universitas Indonesia Library
New York: Springer, 2017
616.995 HAN
Buku Teks Universitas Indonesia Library